1M2030 Launch Event.
27 September 2019 | United Nations Office | Geneva
Registration are open.
Don't miss this unique event.
Please click on the button below to register. Registration is free. Upon registering, you will receive additional information. Please note that registration is mandatory if you do not have access to the Palais des Nations in Geneva (all non UN badge holders).
Should you have any questions, you can reach us at info@1m2030.org.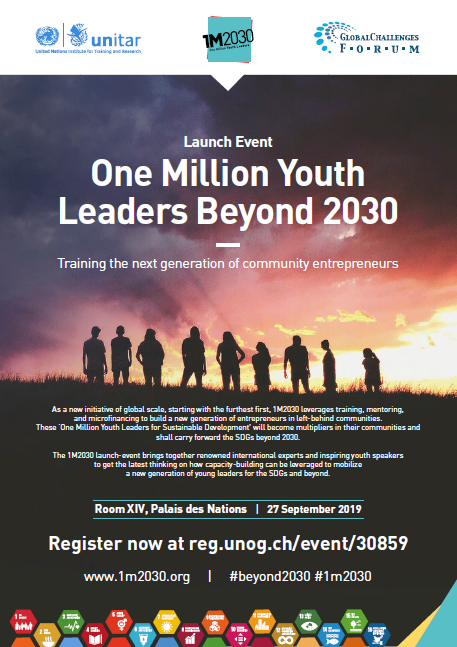 A taste of what awaits you.
Watch our 1M2030 Spotlight trailer.
See you in Geneva.
Palais des Nations, European Headquarters of the United Nations.